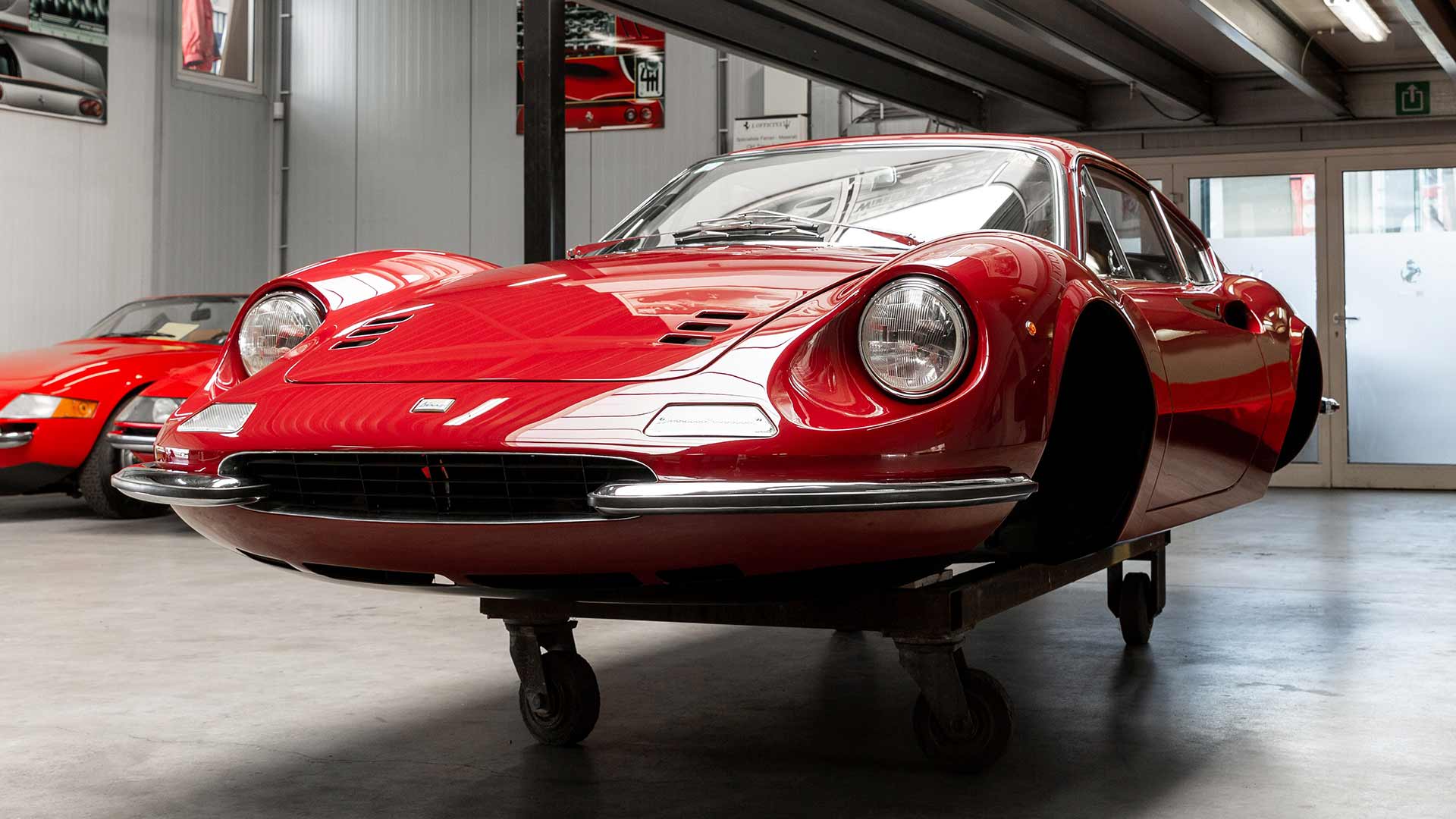 Restoration italian cars
Restoration: it's all in the details
The restoration of Italian vintage cars or classic cars is part of the dna of our workshop. We have gained a serious reputation, even outside Belgium, in the restoration of Ferrari and Maserati. Many of our customers who are buying an old car for the first time are asking us to carry out an inspection. It is not an unnecessary luxury. Many Italian classic cars only receive a façade refurbishment before being sold and are therefore not always well maintained, if they've not even simply been damaged at some point in their history.
We always inform our client in a transparent way. We tell him what the actual condition of the vehicle is and what the costs are for a complete restoration. Surprises may occur even during the dismantling phase. However, our L'Officina garage always gives you the most accurate estimate possible of the expected costs. Are there other elements along the way that force us to adjust this estimate? We will then inform you in due course. As a result, you always know what to expect.
L'Officina: working method
For the bodywork, we collaborate with a well-known partner in Italy. While the car is there for a review, we focus on mechanics and electronics – this is often where the damage is done with Italian classic cars. The L'Officina workshop has an expert in its team for each specialty. You can find out more by visiting our L'Officina technicians page.
Transparent communication
At L'Officina, the restoration of your Italian classic car is not done behind closed doors. You are always welcome, by appointment, to see and evaluate the progress of your project in our workshop. Most of our clients come by once a month and are kept informed in the meantime through e-mails including photos illustrating the project's progress. By doing so, you can see your dream come true, step by step.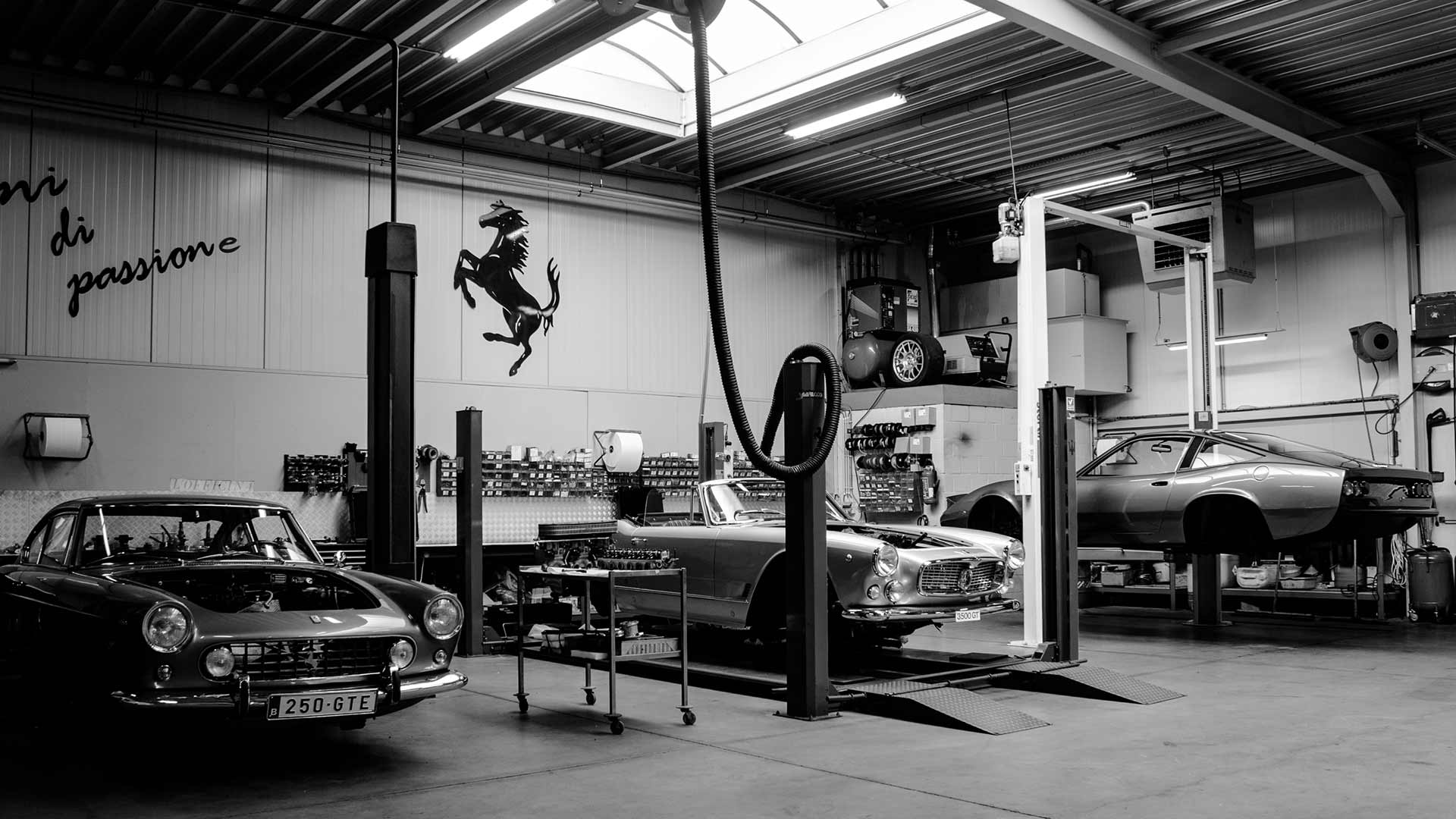 Restoration italian cars
The main steps: