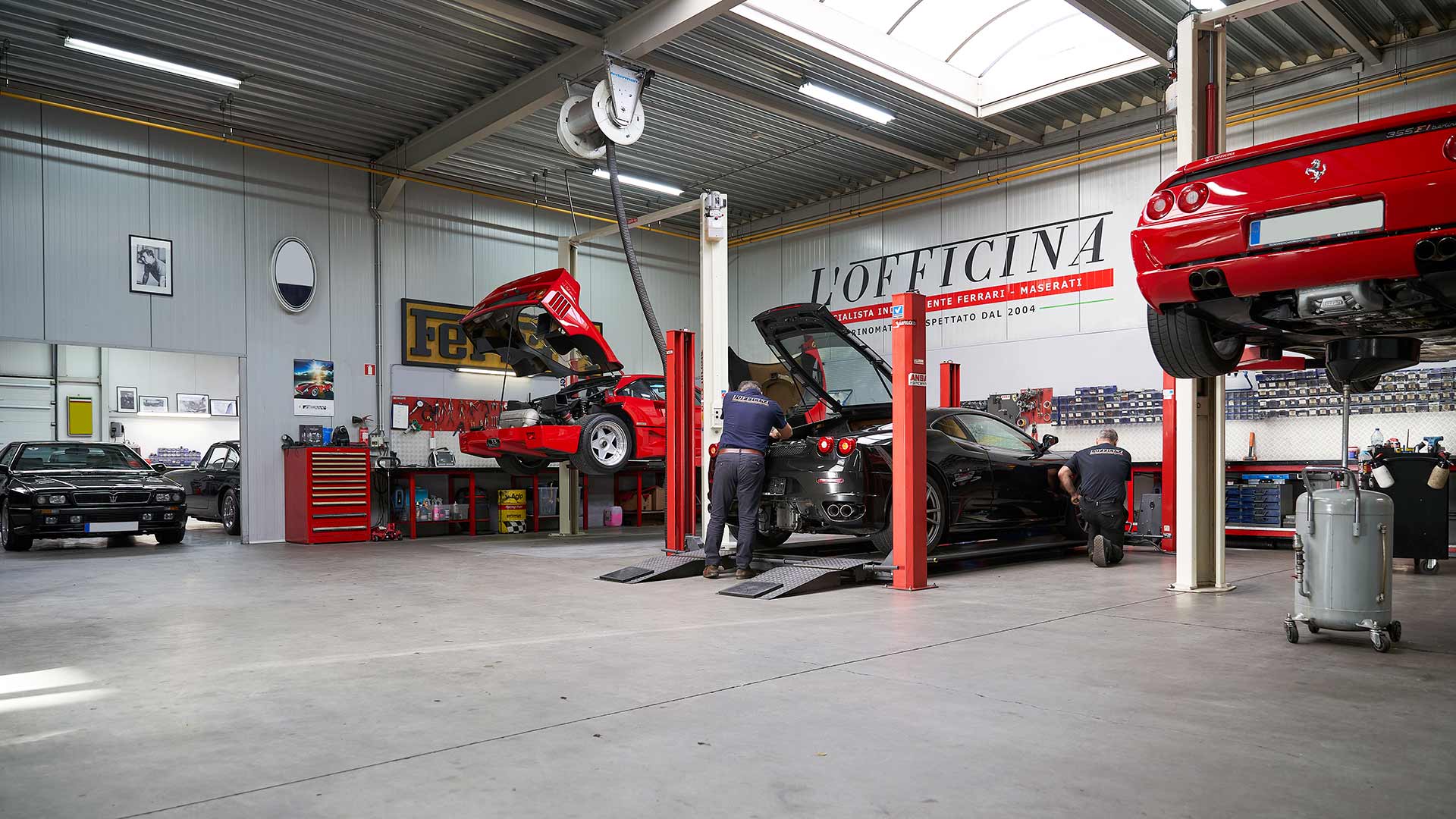 The Ferrari Maserati passion maintenance
Since 2004, L'Officina has been maintaining and repairing Italian cars with a predilection for the Ferrari and Maserati brands. We are located on the outskirts of Brussels and our customers come from all over Belgium, France, Luxembourg and many other European countries. It is the passion for Ferrari and Maserati that has made our reputation and that is why our customers do not hesitate to drive hundreds of kilometers to come over and maintain their beautiful Italians a few steps from Brussels.
Give your classic car the attention and service it deserves, prepare it for a successful season of events and rallies, or have your vehicle inspected by a real expert… for all this, L'Officina is your partner. We know better than anyone what your car means to you and we fully understand what you expect from us. All mechanical and electrical repairs are carried out in our own workshop to ensure the highest level of quality.
Modern or collectible Italian cars
Each Ferrari or Maserati has its own construction, history and temperament. In L'Officina, virtually all types of cars of these brands have passed through our workshop in Brussels. For today's Ferrari and Maserati cars, we have the latest diagnostic equipment to quickly detect any malfunction and get to work. Italian classis cars require a different approach. No matter how many kilometers you drive, annual maintenance is essential. Aware of this reality, we can proactively address other specific potential issues.
Many of L'Officina's clients pass by each year to carry out a spring check, whether they come from Namur, Liege, Luxembourg or Paris! For an Italian car, this is the perfect time to be at the top of its game. At the dawn of a sunny summer season.
To entrust your Ferrari or Maserati to the L'Officina Brussels garage is to make sure that the melody of its engine accompanies you the whole season without a single false note.